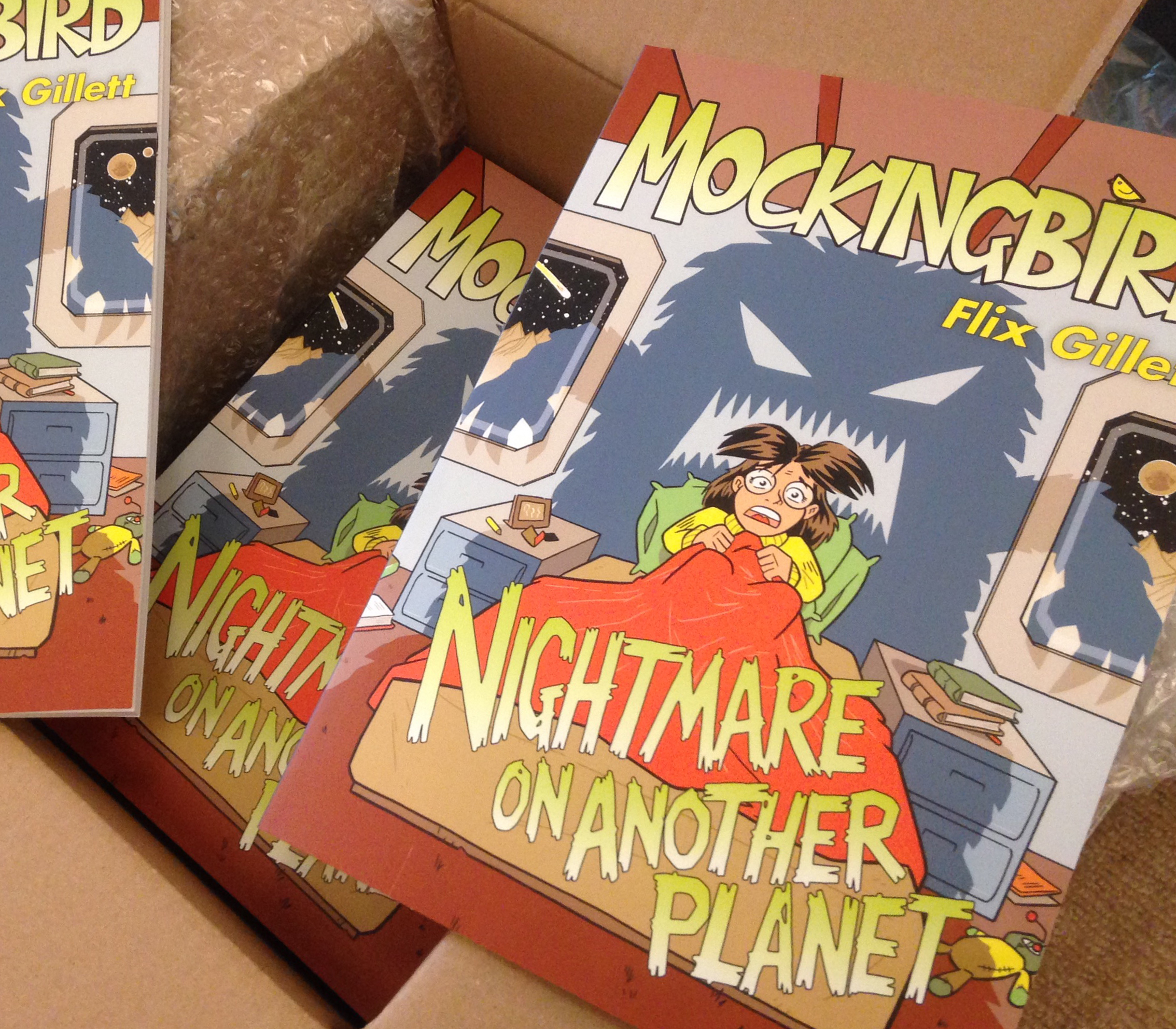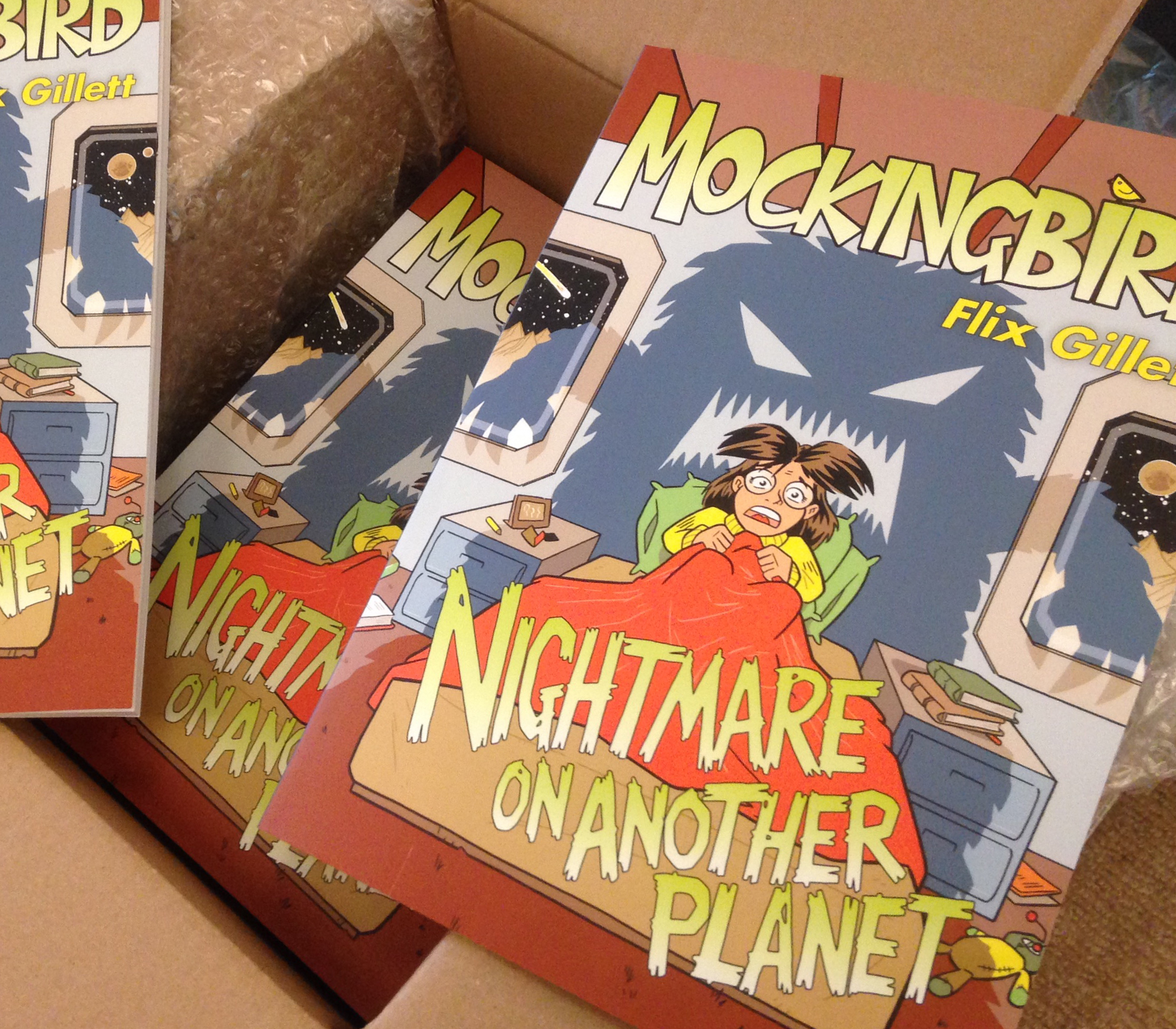 The End of the Beginning
That went a lot better than I was expecting! As you know, dear readers, when we last met/spoke/conversed I had quietly released Mockingbird: Nightmare on Another Planet from its digital chains to run free into the wilds as a 128 page printed edition! Well, would you believe them apples – there were scores of comic-loving predators just lying in wait, ready to snaffle up this sequential prey as it crossed their virtual sights.
(And if you can forgive for me for not speaking in metaphor for just a second as I slightly remove the mask of my well-crafted and convincing madcap persona) I'd like to say a genuine thank you to everyone who purchased a copy. Your support, kind words, encouragement and loose change means a great deal to me. I have a firm handshake waiting in my pocket for every one of you!
So combined with my recent trip up to the Lakes International Comic Art Festival last weekend, and managing to convince the unsuspecting Kendal public that a sci-fi comic book was the ideal accompaniment to a slice of mint cake, I can announce we're going for a second printing!
That's right, the word 'finally' which I used when informing you that Mockingbird was now in hard copy form, was not a 'finally' equals 'final' and as such 'the end of this story'. But rather, the beginning of the next stage.
Admittedly, where-to next, and how to get there, are the immediate and pertinent questions. Godda' have a plan, a strategy, a vision. I FEEL A MOTIVATIONAL TALK COMING ON!
"Please don't." Okay…
One of the great opportunities of attending comic festivals is the chance to chat to reviewers, comic shops and influencers, and actually place my work in their hands – along with a simpering smile and a crushed five pound note furtively posted into their shirt pocket, accompanied by a self-conscious, hesitantly executed wink and moist, salty pat on the shoulder.
Additionally meeting a new audience and seeing them purchase your precious creation is fantastic (some of whom may even have joined us here, reading this blog).
"That makes three of us now." No need for that.
I'm running out of space, so maybe we can continue this chat next time?
For now, spread the news, Mocketeers, a second launch is imminent. (And I might make more of a song and prance about it this time.)
There are only a few copies of the initial run left, if you or your buds are desperate to obtain one of these as a prized 'first print' possession. I know them avid collector types think this way!
High fives all round.
Postscript. If you like photos, I posted a few from the comic festival here.