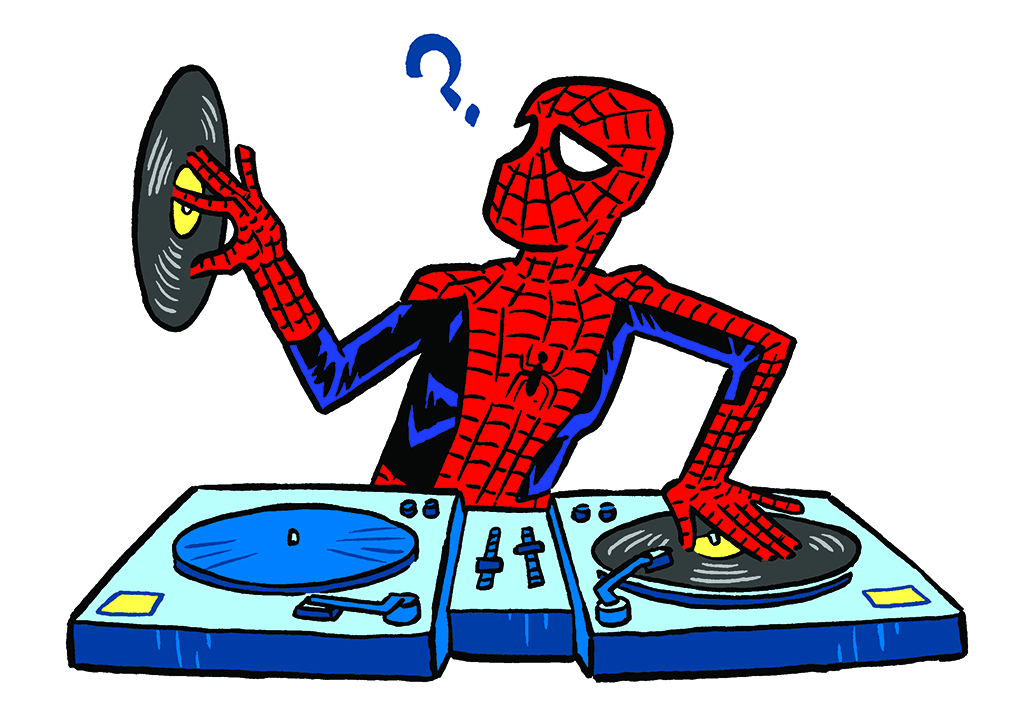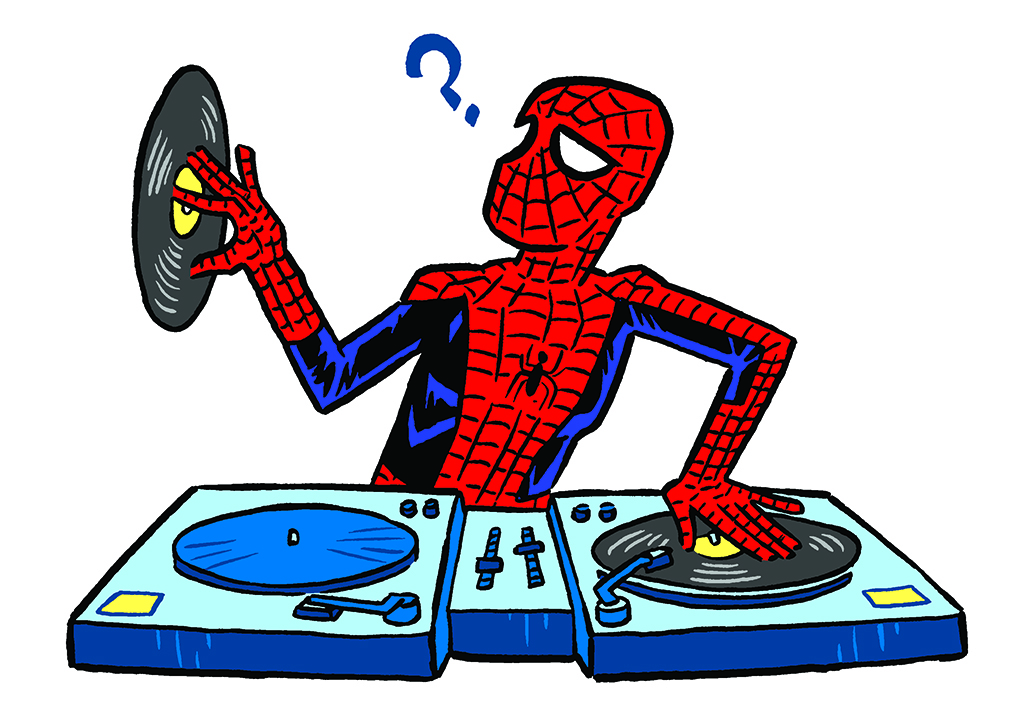 Haven't you always wondered what might be on Spidey's playlist, as he's swinging across the rooftops of New York New York city?
No, me neither.
But here I was, considering this most banal of questions about a fictional fellow and his iPod selection, to such an extent that I ended up collecting together a catalogue of canorous compositions relating to this theme.
From this it seemed obvious to compile these into a Top Ten of tunes that our friendly neighbourhood Spider-guy would NO DOUBT listen to. My main assumption being that because he possesses a great sense of humour (much like someone else round 'ere) he would love a good pun or at least a salt shake of irony.
The only self-imposed criteria for this array of fine audio choices, was that the title had to relate to ol' webhead in some way.
I've conveniently provided links to the songs in question, so you know these are all gen-u-ine ditties. No need to thank me.
I've also annotated the list in an attempt to be helpful, but feel free to put your hand up if you're confused, or if you need the toilet.
They're in no particular order, other than vaguely chronological. So allow me to share my musical musings with you.
(Do let me know in the comments section if I've missed any titles you think should clearly be represented!)
1 Bite the Hand (ABC)
Cos like, he got bit by a radioactive spider, didn't he?
2 Boogie Woogie Bugle Boy (The Andrews Sisters)
Cos like, he works for a newspaper called the Daily Bugle. Geddit?
3 Spinning Around (Kylie Minogue)
Web? Spinning? Spinning web? Keep up!
4 Life through a Lens (Robbie Williams)
I'm not going to explain this one.
5 Mary Jane (Rick James)
Some people suggest Mr James is not actually singing about a pretty lady, but is referring to 'other stuff'. I don't see it, to be honest. Anyway, Peter Parker fancies a girl called this. Mary Jane that is, not Other Stuff. That'd be weird.
6 Dancing on the Ceiling (Lionel Ritchie)
You know what spiders are like… they dance… on the ceiling… when I try to catch them.
7 Man in Black (Johnny Cash)
Cos like, he wore a black costume, remember?
8 I'll Stick Around (Foo Fighters)
You know what spiders are like… they stick… around… dancing on the ceiling.
9 Life of Riley (Lightning Seeds)
One for the comic readers and what was known as the Clown Saga, or something like that.
10 Oldest Swinger in Town (Fred Wedlock)
Cos like, he swings on his web, and he's been doing it a while, hasn't he? Hasn't he?!
BONUS TRACK: Back to Black (Amy Winehouse)
Another one for the comic readers. When Spidey no longer wore the alien black costume, he donned a cotton version for a while. So like, he went 'back to black'. Y'welcome.
Phew, if you've made it to the bottom of the list: CONGRATULATIONS. And you might also be interested in another rambling piece I wrote about our web-headed wonder right here. Many reviewers have claimed this article is both "hilarious and poignant in equal measure"*.
* They haven't, I made that up. Sorry.