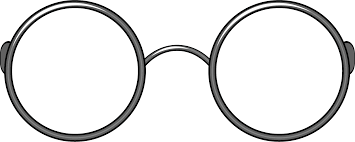 It's important to enjoy this moment, my friends. This time next year we'll look back and smile as we recall this period of digital tranquillity when it was just you, me and the three other regular readers of this blog, sitting here shooting the virtual breeze.
Oh yes, this time next year small children across the globe will be rushing into their nearest toy emporium, knocking cheap plastic Mockingbird action figures off the shelves – because they're in the way of the loom band display – ha ha, no, because they want to get the latest Mockingbird-related product of course. If there's one thing I've learnt from watching Wars in Space (or whatever that film's called) it's this (a) makes lots of toys of your thing, (b) make more lots of toys of your thing, (c) don't stop making lots of toys of your thing.
I've done the maths and the math (depending on whether the Atlantic Ocean is on your left or right) and I've systematically calculated that the world of media is ready for a bird-based fictional character.
Think about it: Sir Walter Disney had Mickey the Mouse, Stanley Lee had the Spiderman, and Bob Kane and his mate had Mr Batman… you can see where this is going can't you? Mice, spiders, bats… it's now the turn of the birds!
Not in the Hitchcockian type way obviously (sorry, Daphne), where you can't leave the house for fear of having your eyes poked out like two tasty balls of suet by a horde of mad crazed feathered rascals.
Look, people clearly love cartoons and comics that are associated with a furry or creepy-crawly creature. We're a nation of animal lovers, as the parrots are fond of parroting. I could cite many white-glove-wearing animal folk who have won the hearts of the worldwide population, and so I will: Bugs Bunny, Pink Panther, The Green Hornet, Spit the Dog, Roland Rat, Bear Grylls, Russell Crowe, that cat in the funny video. And some of them weren't even wearing gloves! How many more Dalmations do you need to convince you?
Do not be surprised if by the end of the year, whilst sitting quietly in line in Specsavers, you find your suet eyes focussing on a poster for the latest optical insurance being advertised by a small cartoon girl in a yellow jumper!
Enjoy this non-Mockingbird world we live in while there's still time. You have been warned.