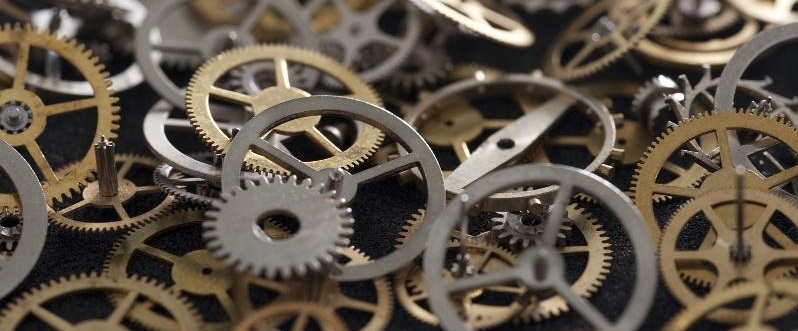 Did you know, many years ago people didn't know what the time was? As in, someone would confidently claim it was ten o'clock whilst another fellow would insist it was actually a quarter past nine. Absolute chaos! A world without clocks, calendars or even numbers (in some parts of the United Kingdom).
Then one day a clever chappy said, "Hey, why don't we divide the year into twelve easy sections?" "Why not eleven?" piped an opposing voice. "I like twelve!" concurred another. So after much to-ing and poo-ing they decided on eleven. A year would be sectioned into eleven months. Unfortunately the person taking the minutes was the chappy who championed the twelve option, and so this is what was officially written, and as anyone who has any experience with minute-taking will tell thee, if it's written down it's official and cannot be tipexed out (even by a Mayor or Police Constable who would prefer the text recorded otherwise). That was 1932, and ever since a year's length has been recognised as twelve months!
So here we are today, shuffling into the 2016th Century, stepping over the decomposing husk of Old Father Time and high fiving the tiny optimistic palm of Baby New Year. An opportunity to reflect on the previous eleven months. Ha, I mean twelve, of course!
And in the spirit of positivity let us not dwell on the shades of gloom, my friends; the crushed hopes which can easily litter our memories of the past 365 days. Nay, let us focus on that which is, rather than that which is not.
"Wise words, Flicko, you should post that on Facebook alongside a picture of a cat and goldfish getting married." Thanks, compliments indeed.
Get ready for the bullet points, it's reviewing time. Links included!
I think we can leave it there, I've said enough ("You're not kidding!") To be fair, if you're still reading by this point I can only be partially blamed. This is a two way street, chum.
Happy new 16, Mock-fans! Your support and interest is appreciated – I am now being genuine. Group hug.
Sir Flicko